---
What process do you follow to ensure that your practice banks the cash that is recorded as being paid in your practice management software (PMS)? Despite routinely following the process, is your practice regularly struggling to reconcile the bank balance with PMS receipts?
You are not alone. For such a fundamental check and balance for any small business, basic financial control remains elusive in the healthcare industry. With the funding environment constantly evolving, and new claims channels coming to market, the chances of snowballing reconciliation differences and financial control issues become all the greater.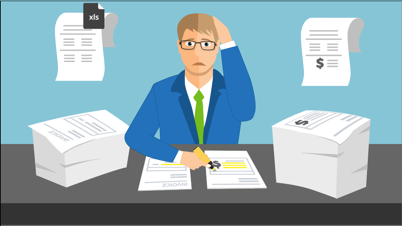 It's time to start considering a financially integrated medical practice. While it might seem more difficult to make a change after doing procedures the same way for a generation, using a digital platform for payments and deposits will prepare you for the future – and the surge in complexity that will come with Value-Based Care.
Let's look at how a digital platform works with the payment, deposit, and reconciliation process to ensure you create the time to focus on the growth and quality of your practice.
Medicare Payments
If you're still using traditional methods, requesting Medicare payments for your doctors can become a major headache. Considering how many payments you have to send, and including the time spent to locate each doctor payment, once it has been received.
Getting confirmation that Medicare has processed your requests can lead to problems as well, since the amount of time to hear back could take days.
Using a digital process, you can do batch Medicare payments online with no more than a few clicks. Having one database for your payments, you'll access payment information whenever necessary to check for accuracy. This includes DVA payments that can go directly through an online Medicare payment system.
It should also be noted that the Department of Health plans to replace the current digit payment system and that this should be taken into consideration if you were to make process changes today.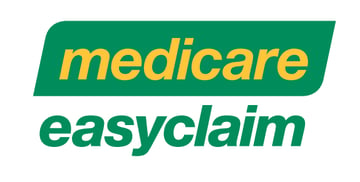 Merchant Terminal Settlements
Merchant terminal settlements become a hassle when payments are processed manually. Integrating your PMS with a merchant terminal will reduce "fat finger" mistakes and allow the practice to receive payments faster. This will also help to maintain your cash flow, by taking payments through Visa, MasterCard, as well as EFTpos, or HICAPS.
Now you'll reduce headaches for your accounting department waiting for payments to come in by a certain date. Since cash flow is important to keep your practice solvent, digital payments assure you get your money now, which in turn allows daily reconciliation.
Merchant terminals can also support Medicare claims, so choosing the right one may solve two challenges faced by your medical practice.
Bank Branch Deposits
As long as "cash is king", dealing with bank deposits will always be part of the business, and not something that can be digitised. From a process stand point, it can lead to problems having to deliver them in-person to your local bank. When you designate your medical personnel responsible for deposits, it places a heavy weight on their shoulders. If something happens to the money, they'll have to take the brunt of blame.
It's certainly easy to lose money this way, whether it be fat finger counting, or through theft. Doing deposits digitally with cash or cheque banking changes everything for you. Once again, any money you deposit digitally goes directly into your bank account instantly so you're sure it's there.
---
Digital Matches
If the information flowing from the PMS to the accountancy software is not entered correctly, this could impact on the practice's tax position.
Doing reconciliations on practice payments has always lead to numerous discrepancies. And these errors can be multiplied if you have to hire data entry operators to enter all the information. Digital reconciliation software can save you substantial downtime trying to locate an error and attempting to correct it.
Since discrepancies in reconciliations might not even become discovered for weeks, the amount of money you'll lose in downtime alone is substantial. When you have a digital match on your side and the bank side, reconciliation can be done daily and you don't have to worry about taking risks.
Digital software that integrates well with other cloud applications gives you further ability to access financial data at any time through your mobile device. This way, you'll enable powerful reporting of your profitability, and create reports such as activity-based costing.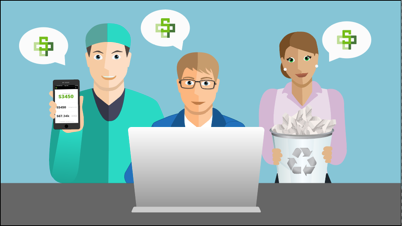 To learn more about digital reconciliation in your medical practice, contact Surgical Partners today.
---