Surgical Partners has been selected as an official Partner of the Australian Government as part of the Small Business Digital Champions mentoring initiative.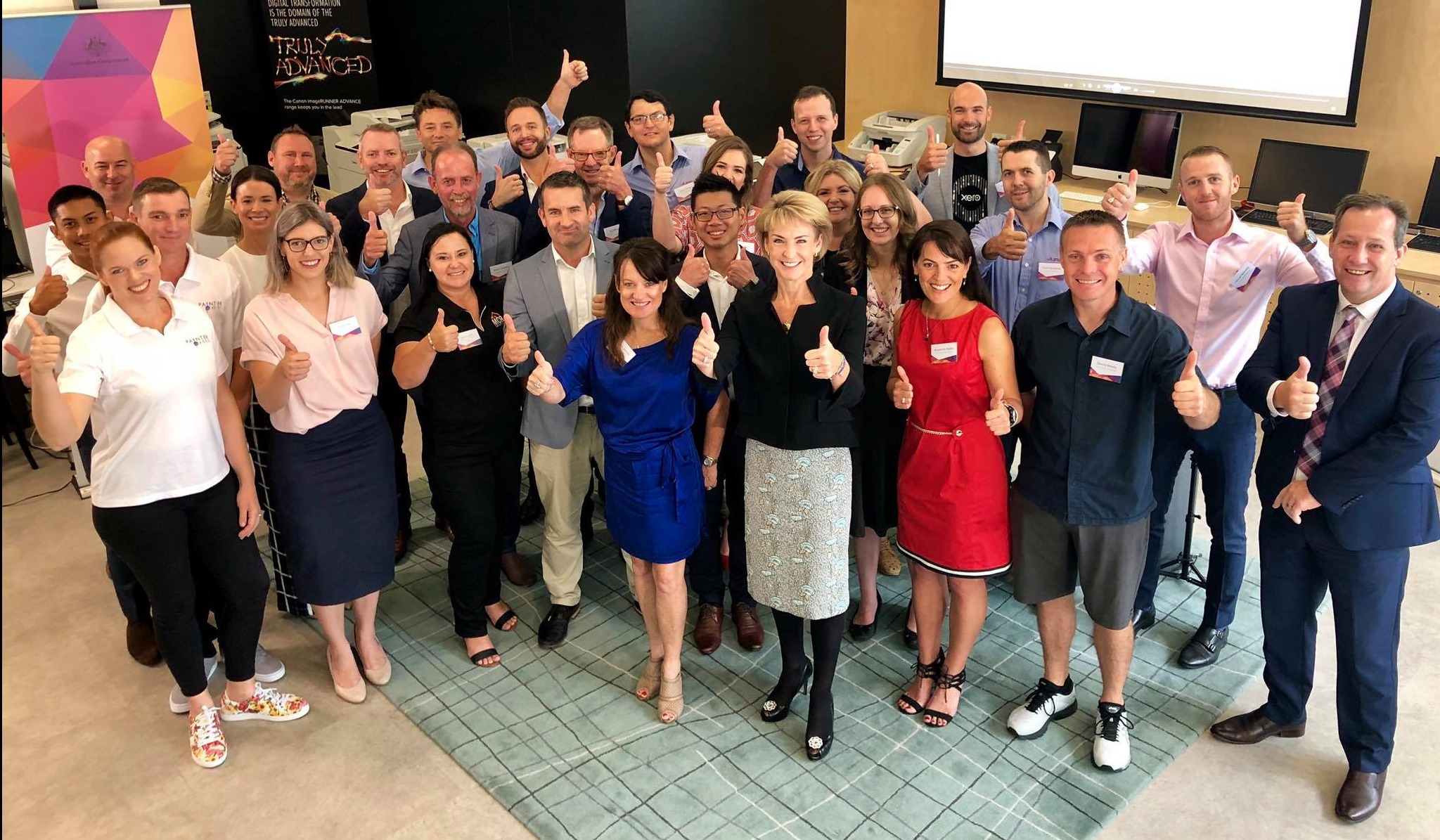 Earlier this year the Australian Government announced a new initiative to help small businesses thrive in a digital world.
The Small Business Digital Champions Project provides 100 Australian small businesses with a comprehensive digital transformation for their business and seeks to unlock the potential of technology to revolutionise their small business and extend reach.
As part of the program, each small business is provided with a digital transformation valued at up to $20,000.


A match made in 'Healthcare Heaven'
Nicole Gordon, Director of Perth-based Heart Health & Fitness is one of 15 small business owners selected nationally to become a Digital Champion, taking her digital journey in the public spotlight, and receiving mentorship from successful Sydney-based Australian entrepreneur, Marcus Wilson, CEO of Surgical Partners. With both businesses existing to transform the healthcare sector, the partnership was established given Surgical Partners' success in pioneering frictionless financial management within the healthcare sector.
Heart Health & Fitness and Surgical Parters are examples of two healthcare sector businesses at different stages of their digital transformation journey. Their journey will be used as a case study to provide inspiration and practical insights to small business owners around the country on how to 'go digital'.

The digital transformation mentoring journey so far...
We spoke with Nicole to find out how the partnership is progressing. Here's what she had to say:
Q. Nicole, what prompted you to apply for the Small Business Digital Champions mentoring program?
A. "Well, in all honesty, technology is not my forte so any assistance is always of value to me. I also thought it would be good a good opportunity to showcase what exercise physiologists do, and how they can help our community (since we are a fairly new health profession). I realise there is a lot that the digital world can do to help connect and streamline healthcare business's so why not be at the forefront."
Q. What are the key outcomes you are hoping to achieve from the partnership between Heart Health & Fitness and Surgical Partners?
A. "If I can streamline and automate as many processes as possible, it will free up more time for me to develop more innovations, stay involved with research, and create the best experience for every one of my patients. I would also love to spend more time doing other things I love such as hiking and going on holidays (once in a while)."
Q. Why is digital transformation paramount to the evolution of your healthcare business?
A. "Everything we do in life is becoming more digital, so why fight it? I would rather be at the forefront, embracing and leading the change."
Q. What value does a digital mentoring partnership offer in assisting healthcare startups to scale and evolve?
A. "I've already learnt first hand the immense value of having a mentor while learning to navigate a new environment. My supervisors during my PhD were so incredibly helpful for every aspect; research, publishing, presenting, managing a personal life (well as much as possible anyway). I'm so excited to have Marcus as my digital mentor. Have someone who has already been through a similar process and understands the healthcare industry, is going to help my small little startup business scale and evolve to new heights. I have big dreams and I'm confident, with Marcus' help, I'll get there!"
Q. What practical advice can you offer other small businesses or startups looking to embark on a digital transformation?
A. "Talk to other businesses, both in your industry and out of it. Don't think of them as competition, you are all working towards the same goal. You will likely find that you can actually help each other more by working together. Everyone has different idea's and thought processes so why not make the most of it. Many hands make light work, right?"
To follow our journey as part of the Small Business Digital Champions initiative, follow us on social media: LinkedIn, Facebook, Instagram & Twitter.