Accounts payable and supplies management are essential parts of any business strategy but, is growing in importance for medical practices today because they need a simpler online system that does away with piles of receipts & invoices so they can focus more on patient relationships and quality care. The good news is that it's now possible to maintain a viable, even thriving practice with cloud software that is readily integratable and available to medical practices around the world. When accounts payable can take 1 hour rather than 2-3 hours to process, sorting through paper records and mail invoices are now things of the past. Even with ERP systems, filing, retrieving and keying data takes time. A cloud-based solution moves you closer to your goal of becoming paperless and brings Procurement, Accounts Payable and Supplies Management together. Your back office processes are more automated which is a concrete step physicians can take to minimize the burdens of these challenges. Here's how this cloud-based software works.
Invoices & Receipts
This is all about outsourcing your workload so your staff can get back to the business of using their expertise in other ways. You start by entering invoice & receipt data using a mobile app, a web browser upload, by forwarding email or just taking those papers and sending them by post. Now, it's a simple process of having this expense tracking software extract the key data from your invoices and receipts; with notification emails informing you the submitted items are complete. When you can actually send receipts or invoices away for someone else to sort, in an email or take a photo with your mobile phone, how easy is that? You will realize process improvements in days, rather than months, resulting in a rapid return on investment. You will also have an end-to-end process that increases compliance, cuts costs and reduces cycle times. A cloud subscription used in this way, is a small price to pay considering that paper invoices can sit on an employee's desk for a while until Accounts Payable actually sees them. This causes rushed payments; lost or missing invoices and the longer cycle times will result in paying late fees.
Archiving
Automating and streamlining your invoice processing will also provide you with a secure and serviceable archive for your invoice data. Paper-based processes with poor visibility can lead to longer and inaccurate accruals, which in turn can lead to delays in period end closing of the books. With manual processes, reconciliations prior to closing can sometimes become a nightmare. This cloud-based process provides real-time, accurate visibility into all transactions and data is now available for immediate use. If there's an audit or if a supplier calls and asks, "Where's my payment?" You can simply say, "All your invoice information is now archived and in an electronic format". This lets you send reports or other data to verify and reinforce any information.
Supplies Management
When you have a large number of suppliers and items involved, it's a time-consuming challenge to manage it all. Manual, paper-based processes provide no support while with cloud-based Accounts Payable, you can have confidence that what you contracted to buy is what you actually bought. You know the saying "What gets measured, gets managed".
This is your practice before this Cloud-based service:
Endless manual touches — date stamping, copying, logging, data entry, check assembly, filing
A painfully slow approval process
Lost discount opportunities
No payment status visibility
This is you smiling after:
Labor savings across the entire practice
Reduced cycle time
Process gap elimination
Improved transparency and visibility
This sounds like an overall win, we think. Another area you'll appreciate is how seamlessly it integrates with most accounting programs, ERPs and across the entire IT system. An accounts payable and supplies management solution that incorporates cloud, mobility and collaboration into your processes, is the added support your medical practice needs. You might say, "This sounds expensive." A solution that offers end-to-end Software-as-a-Service (SaaS) and the "cloud" requires no upfront software; infrastructure purchases or recurring license maintenance. Rather than charging per active user, they base payment on the number of items processed per month. This makes it more available to a wider range of budgets. Most expense tracking software packages that are out there today, just mirror the old paper processes of the past. With a cloud-based service, this is a new approach and a good fit for every business.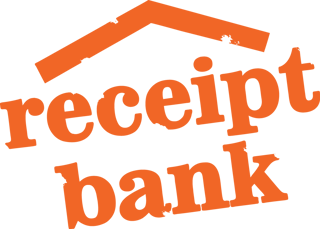 To learn more, click the Reciept Bank logo above or contact us today.